THE FIRST CAR WITH ELECTRIC WINDOW-REGLATORS!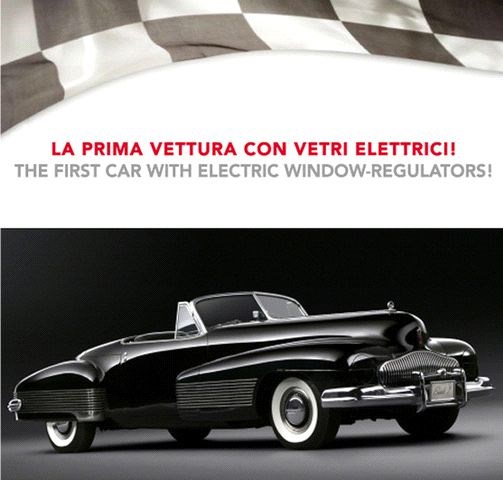 In 1938, the Buick Y-Job has been the first car with electric window-regulators and it is considered as the first real "Concept car" in the Automotive Industry.  
This car has been created from General Motors Styling and Buick Engineering and it has been the base for the future mechanical developments of the Buick series, like the first roof and electric window-regulators.  
 
Only a conscious and sweet look at the past opens the way for a present of innovation and success!