AND THE STORY GOES ON!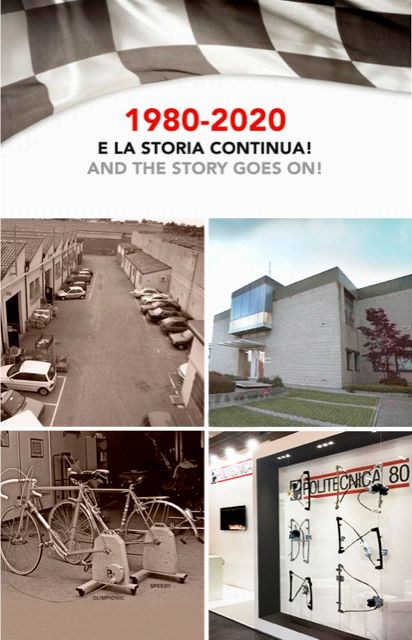 Our story started in 1977 with Politecnica and soon, in 1980, it became POLITECNICA 80,
with its location in Cadoneghe (Padua).
 
The first electric window-regulator has been created in 1982, offering an increased comfort to most of the car-models available in the market, originally mounting a manual window-regulator

... This year we are celebrating our 40 Year Anniversary!

Today we are located in Campodarsego, in Padua province, not far from the previous site, but with wider space and more efficient production lines. We count 45 employees, many of them in our staff for many years and we manufacture over 220,000 electric window-regulators per year!

Our core-business? Design, innovation and production of the best electric windows regulators according to ISO9001- ISO45001- IATF16949 and severe tests, to ensure to our customers the very top quality and reliability of the product over the time.